A word from the director of the Aqualudeau swimming school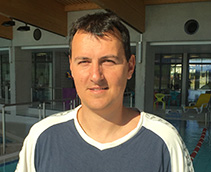 Passionate about teaching swimming, I became a lifeguard in 2001.
After 12 years teaching swimming, aqua aerobics, aquatraining, baby swimmers, pregnant women and training in different structures, I wanted to create my own swimming school with its own identity and his own teaching.
In 2013 the aquatic complex of Chéserex has confidence in Aqualudeau swimming school and I have a huge pleasure to welcome you to this place.
Fun is the key word in the swimming school for learning to swim, which is a sport but above all a question of survival.
After that, what can I say except to invite you to join us and jump into the water with our qualified instructors?
Ludovic Bonnefoi – Direction of Aqualudeau Swimming School
Master Swimmer at the Aqualudeau Swimming School
Master Swimmer at the Aqualudeau Swimming School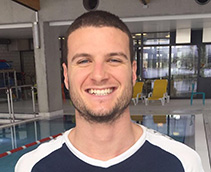 Master Swimmer at the Aqualudeau Swimming School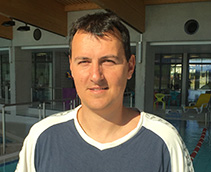 Master Swimmer and Director at Aqualudeau Swimming School